Barossa Maven Reds
A wine club for the ultimate wine connoisseur...
Our Maven reds are the epitome of elegance and bring you the best of what the Barossa has to offer.
This pack includes:
1 x 2018 The Thing
1 x 2019 Arago Barossa Cabernet Shiraz
1 x 2021 Isolde Barossa Cabernet Sauvignon
2 x 2021 Tristan Barossa Shiraz 
1 x 2022 Jutland Barossa GSM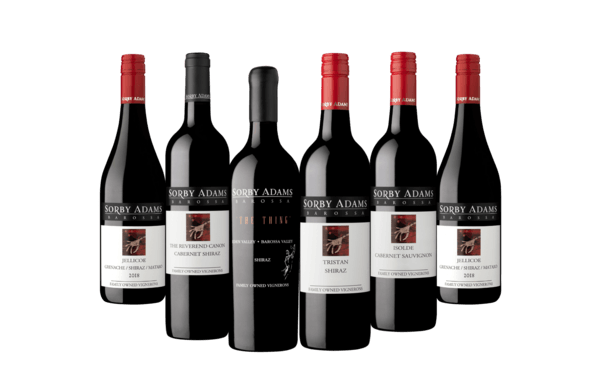 Join us as a 'Mate of Sorby Adams' – aka. MOTSA! To learn more about our upcoming tasting events, wine dinners and new vintage releases.